Featuring WinkZ™ — Supporting Restful Sleep
Consequences of Sleep Deprivation
(Please note disclaimer at bottom of page)
Decreased alertness and focus(just 1.5 hours less sleep gives 32% reduction in ability to focus)
= more accidents
Decreased ability to process and remember information
= making you look dumb
Mood swings (impulsiveness, giddiness, anger, depression)
= damaged relationships
Decreased glucose metabolism
= less energy
= weight gain
= blood sugar problems
Lessened immune function
= More Colds, Flu's
Here are some user experiences in regard to WinkZ:
"I have always had the hardest time getting a good night's sleep. It takes me a long time to relax and get sleepy. Then, when I finally get to sleep, I wake up after a couple of hours and can't go back to sleep. I hate it. A close friend of mine told me about this new product called WinkZ and gave me a bottle to try. Wow! It was awesome. I drank the product and within about 15 minutes, I was really starting to get sleepy. I went to bed, fell asleep and slept all night. I woke up feeling really good. After a couple of days, I was getting back to my old routine of not sleeping. I took another bottle of WinkZ and slept wonderfully all night. This product is amazing."
Frank - Texas

"My wife and I have never been able to sleep very restful. We have difficulty falling asleep and don't' sleep very soundly for very long. Each morning, we get up feeling tired and groggy. It really is frustrating and we wish for at least one good night's rest. I was telling this to a person at work and they shared with me they had experienced the same sleep habits until they tried a new product called WinkZ. I went online and ordered a box. Ok, we were skeptical but willing to try anything at this point. We took the product before bedtime. Within a short time, we were relaxed, sleepy, went to bed and slept almost all night. What a difference. We take the product about every other night and really enjoy the results. "
Ken - Florida
WinkZ™

(Supports Relaxation Leading to Restful Sleep)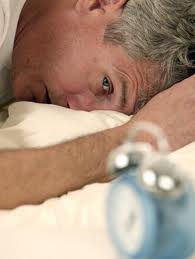 Millions of people often have difficulty getting a good night's

sleep. Whether the ability to relax into a deep sleep is due to the stress of toxins that build up in the body, or just too much on the mind, WinkZ's formulation will help you to gently and easily fall into a restful sleep.
It is no secret that an ample amount of sleep is important to optimal health. But, even without all the stress in our lives, restful sleep can be difficult to achieve as we get older. That's because the older we get the more toxin-filled our bodies have become — because we live in a polluted world, both chemically and electromagnetically, and many of the toxins and EMF waves that enter our bodies are neuroexciters that jangle away at our our nerves constantly. The result is that many times we can't sleep until sheer exhaustion finally is overpowering that our brains will finally ignore the nervous system stimulation so we can sleep. Also, please learn more about our Eight Day Cleanse and about Zeolite, two great methods of removing toxins from the body.
WinkZ Ordering Form

Item #

Description

Retail Price

Your Price

Qty



255
WinkZ - Pack of 12 - 2.5 Ounce Individual Serving Bottles

$40.00

$36.00

Quantity discounts available: 3 to 5 units: 5%, 6 to 8 units: 10%, 9 plus units: 15%.
Money Back Guarantee of Satisfaction on All Products.
The importance of sleep can be best defined by examining the consequences of sleep deprivation, shown to the left. Suffice it to say, the sleep deprivation is a good way to age more rapidly (thus ensuring a less than optimal future), and function less efficiently in the present.
WinkZ allows you to relax, fall asleep, and enjoy the restorative benefits of a full nights sleep without the compromise of prescription sleep aids and wake up without feeling groggy or tired. it's formulation contains natural ingredients that will calm toxins that may be jangling your nerves and other ingredients that naturally promote sleep. It comes in a 2.5 ounce liquid serving, 12 servings per pack.
Here's more about the ingredients in WinkZ:
Vitamin B3 (niacin) is essential to good sleep. It's one of those things that helps the brain to relax through increased production of prostaglandin D2. So, if you're deficient in niacin, then sleep is more difficult.
Vitamin B5 helps ease brain anxiety.
Vitamin B6 is essential for the production of serotonin, which is essential for proper control of mood, appetite and sleep patterns.
Vitamin B12 is essential for regulating many brain patterns, including the sleep patterns.
GABA helps to neutralize the effects of neuroexciters and increased mental relaxation. It also helps to subdue elevated bodily feelings, such as discomfort.
5-Hydroxy-L-Trytophan (aka 5-HTP) also helps the body to produce serotonin, which promotes normal mood, appetite and sleep patterns.
Valerian root decreases sleep latency, i.e. that time that it takes to fall asleep.
Rose hips improves the quality of sleep
Melatonin is well known for enabling sleep. It is a hormone that regulates the cycle of sleep. It's presence relaxes the brain.
All of the above ingredients are in our effect sleep aid product:
*Warning: Not intended for use by persons under the age of 18. Not intended for use by pregnant or nursing women. If you are taking medications or generally have concerns, consult your physician before use. Discontinue use and consult your physician if any adverse reactions occur. Do not drive, operate machinery or other important tasks when taking this product. It is NOT recommended to drink more than 1 serving in a 24 hour period and habitual use may vary the effectiveness of the product.
The information presented is for informational purposes only. Any consumer should consult their physician, health practitioner, and/or pharmacist for any health problems/questions and before using any supplements or before making any changes in prescribed medications.
---
Cited Sleep Deprivation Research and Further Studies Regarding Natural Sleep Aids: