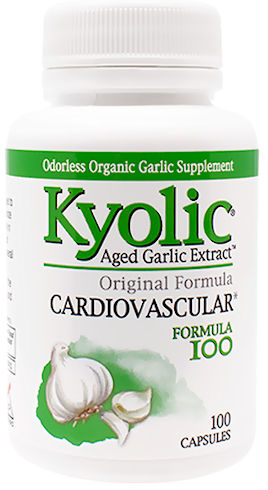 If there is anything generally healthier than Kyolic Garlic we don't know what it is.
Compositionally speaking, garlics contain numerous important nutrients. Although, the below list is far from comprehensive, 100 grams of garlics contain:
Historically, garlic has long been believed to have numerous health benefits.
Hippocrates, widely known as the "father of medicine," prescribed garlic to treat wounds, fight infection, and ease digestive disorders.
Greek athletes and soldiers ate garlic before entering the arena or the battlefield because they also thought it had strength-enhancing properties.
Egyptians used garlic to improve circulation and improve mood.
Roman soldiers ate garlic for inspiration and courage.
Garlics have received much attention by scientific researchers. Over the years, scientists have compiled extensive experimental data about the properties of garlics and outcomes results that document health improvements that many experience as a result of consuming garlics. There is now considerable evidence suggesting that virtually everyone could benefit from consuming garlics. This doesn't mean that garlics are medicinal, but it does mean that the body can take nutrients from garlic to improve its own health. Here is what scientists think they know:
Experiments suggest that:
Garlics have nutrients that can help

the body to boost the function of the immune system

.
Garlics have nutrients that appear to be able to help with the goal of

maintaining normal blood pressure

.
Garlics have nutrients that help the body to lower LDL and thus help

maintain healthier levels of cholesterol

.
Garlics have nutrients that help the body

protect itself against free radical damage

.
Garlics have nutrients that help the body reduce inflammation and thus to help

lessen inflammation

in the body.
In vivo, and clinical studies have demonstrated that the nutrients obtained from eating garlics have benefitted many individuals with such things as:
Helping normalize blood pressure and cholesterol levels*
Slowing the progression of coronary artery calcification*
Inhibiting the accumulation of "soft" unstable plaque*
Decreasing blood platelet adhesion and aggregation*
Enhancing circulation*
Supporting immune function*
Reducing the risk of gingivitis*
Easing stress*
Improving gut microbiota*
Garlic Increases the Bioavailability of Trace Minerals in All the Food One Consumes With Garlic:
Seasoning food with alliums such as garlic adds flavor and increases the nutrients that the body is able to extract from food. Especially, high fiber plant foods like grains, beans and lentils are notoriously difficult for the stomach and intestines in regard to extracting their minerals. Most of the minerals simply go into the toilet. Eating those foods with garlic makes those trace minerals significantly more available, giving the person who eats garlic from 15 to 75 percent more mineral and trace mineral absorption. For no other reason, this should be enough for any health-minded person to add garlic to every meal.
The latest study for garlic absorption increase (Gautam et al. 2010) looked at raw or cooked grains, rice and sorghum, and pulses (dried legumes), whole green gram (a dried bean like legume) and chickpea. Grain/legumes were either plain (10 g) or had two levels of garlic (0.25 and 0.5 g/10g of grain/legume). Bioavailability of zinc and iron from each sample was determined using a simulated gastrointestinal digestion procedure.
Specific Study Data For Improved Mineral Absorption With Garlic
Adding garlic enhanced zinc absorption in cooked rice by 61-71%. There was no change in uncooked rice. Garlic increased zinc uptake in uncooked sorghum by 32.5-54.5%, cooked sorghum by 157-159%, raw green gram by 9.8%, and cooked green gram by 14.5-19.1%.
Adding garlic enhanced iron absorption in four foods studied. It increased the bioavailability of iron in raw rice by 12.6%, cooked rice by 13.5-16.2%, and raw sorghum by 13.9-37.6%. Adding garlic to legumes increased iron bioavailability in raw green grams by 15.6-20.5%, cooked green grams by 60.6-73.3%, raw chickpeas by 12.3% and cooked chickpea by 10-17.2%.
In all the above cases, the higher absorption percentages in the stated range were from the greater percentage of garlic in the grain or legume. In other words, in general the more garlic added the greater the bioabsorption of zinc or iron.
If You Want More Zinc in Your Body Then Add Garlic to Every Meal
Zinc deficiency is associated with less ability to taste, with impaired growth and development in children, with increased risk of viral and bacterial infections, loss of appetite, lack of alertness, diahrrea, skin rashes and night blindness.
So, if you start to notice that food doesn't taste the same as it used to, try taking garlic (or garlic supplements) with each meal. The increased absorption of zinc and other trace minerals that results by adding garlic to your meals, may be all you needed.
Take Home Message: Garlic should be consumed several times per day with food to increase one's mineral and trace mineral absorption.
Our Aged and Deodorized Garlics are Even Better than Raw Garlic!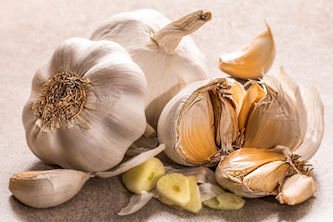 Kyolic Aged Garlic Extract is the most clinically researched garlic supplement on the market. To date, it has been the subject of more than 870 peer-reviewed scientific articles from prestigious universities and research institutes from around the world, documenting both its efficacy and an unparalleled safety record
The aging of garlic converts the harsh, unstable and irritating compounds found in raw garlic such as allicin to stable and beneficial compounds. Thus, the processing method of aging garlic may significantly upgrade its antioxidant activities.
Aged garlic has more potent antiglycation and antioxidant properties compared to fresh garlic.
Overall Kyolic Garlic has shown more consistent positive results than fresh garlic in clinical trials.
Our garlic comes from certified organic farms in California's Central Valley, where it is grown without the use of chemical fertilizers, herbicides, or pesticides. When fully mature, the garlic is harvested, cleaned, and sliced before being placed in specialized stainless steel containers where it is aged without heat for up to 20 months. Our proprietary process increases the garlic's antioxidant potential and converts harsh and unstable organosulfur compounds into the odorless, non-irritating, and bioavailable compounds.
Kyolic Garlic Provides Better Nutritional Help for the Cardiovascular System Than Omega Oils
Kyolic Garlic
Omega Oils
EPA
DHA
Triglycerides
Cholesterol

Raises LDL Particle Size
Raises HDL

Homocysteine
---
---
Plaque in Arteries
---
---
Blood Pressure
---

Lowers Heart Rate
Lowers Blood Pressure

Endothelial Function

Raises Overall Function
Raises Nitric Oxide

---
---
Inflammation/ Oxidative Damage

Lowers CRP
Lowers LDL Oxidation

Blood Clotting

Reduces Risk of Blood Clots

Reduces Risk of Blood Clots

Reduces Risk of Blood Clots

Drug Interactions

No Interaction with Warfarin
You Are What You Eat — Which is Why We Recommend Kyolic Garlic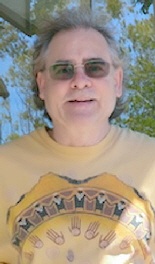 Rishi Ternes, owner of New Earth Super Foods, left the study of medicine in Germany, came to the U.S. and turned his life over to the pursuit of nutrient dense food and seeking to understand the ability of food to transform health. He believes that "we are what we eat" and that "food should be our medicine". Rishi owns a Super Food Cafe and Health Transformation Center in Arroyo Grande, California. He continues to search the world for foods that enable to the body to repair itself. As Rishi says, "the nutrients that your body needs are in the foods you aren't eating."
Rishi seeks out farmers and food suppliers that are progressive, meaning they are adding minerals and trace minerals to their soils, farming organically and harvesting their foods at the peak of ripeness. Rishi then ensures that those foods are juiced and freeze dried immediately before nutrient loss.
Food is the way of health not vitamins!
Our Kyolic Garlic fits with the "first rule of health" which is that food should be our medicine. Garlic Powder also fits with our second rule of health, which is that food engenders health, not vitamins. The United States has among the worst health statistics of all industrialized nations, yet the people of the United States consume more vitamins that the rest of the world combined. That means that you will eventually find, as so many others have already found, that your health will never really start to improve until you give up on vitamins and turn to food. It's time to turn to food!
Vitamins, IE nutrient isolates (often made in a laboratory), may look powerful and awesome on the label, but they don't work as well in the human body as one would hope because they lack the many needed co-factors. Food comes with many needed co-factors nutrients.
The lack of co-factors is the basic problem of vitamin supplements. Without those co-factors, they're NOT as useful to our cells. For instance, Vitamin C is not just ascorbic acid but rather it is: ascorbic acid and numerous co-factors that work in the cells like catalysts or tag teams to make chemical reactions occur. The many co-factors are present in foods, but are not in vitamin isolates. The result, therefore, of taking vitamins is that the body has to scavenge body tissues to obtain the needed co-factors, or wait until they are available or the body may simply discard the nutrients for which co-factors are not available. This is extra work and/or a waste of nutrients, and therefore, vitamin isolates, do far less to improve health than does food.
Kyolic Garlic Ordering Form
Comparative Retail Price: $19.95 or $38.95
Our Price: $11.84 (100 capsules) or $20.77 (200 capsules)
Kyolic Garlic Capsules
Supplement Facts

Serving Size: 2 Capsules
Ingredient
Amt Per Serving
%DV
Aged Garlic Extract™ †† Powder (bulb)
600 mg
**
** Daily Value not established
†† Special Garlic Preparation

Capsule: Gelatin, Whey (dairy) and Magnesium Stearate (vegetable source). Whey derived from milk.

FREE OF: Sodium, Yeast, Preservatives, Sugar, Gluten, Artificial Colors or Flavors.

Store in a cool, dry place with cap tight. Keep out of reach of children.

(† in compliance with the California Certified Organic Farmers).
Videos about the Benefits of Garlic
We disclaim any claims (if there are any) made in these videos. They are for information, education, enlightenment and entertainment only.