Silica is One of the Most Overlooked Nutrients — That Has Youth Restoring Benefits !
What Our Essential Silica Formula Is: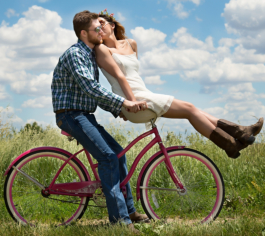 It is super-finely ground mined silica that has been put into water solution through a highly technical process with CellFood™ to enhance its absorpability and total benefit.
Why You Should Consume Our Essential Silica Formula:
The specific reason to consume our brand of Silica product is that it absorbs far better than other silica products to due to our proprietary process for putting silica into a highly absorbable solution with CellFood™.
The general reason to consume Essential Silica Formula is to be more youthful in appearance and ability to move (IE, flexibility).
Very few people over the age of 30 are able to extract silica from their food due to decreasing powers of digestion. That makes a silica product like Essential Silica Formula invaluable for people over the age of 30 who want to stay younger looking and flexible.
Virtually everyone loves the benefits of having younger, tighter, healthier skin, stronger bones and sinews, and also healthier hair and nails. Silica is essential to their formation and repair.
You will look younger and have more strength and flexibility with optimum levels of silica.
No other type of silica assimilates as well.
In our youth, our tissues absorb and maintain high levels of silica — enabling our bodies to remain flexible, resilient (able to heal quickly), and energetic — but as we age our silica levels steadily decline.
When it comes to trying to keep our bodies young and resilient, silica is superb for hydrating tissues and ensuring they're tight, healthy and firm. Our Essential Silica Formula gives you all the benefits of silica combined with the unique delivery power of Cell-food.
Here is a list of what you need to know about Silica:
Silicon, along with Vitamin C, sulfur, boron and amino acids, enable collagen formation for keeping youthful skin, bones, joints, muscles, and connective tissue. Virtually nothing is more important for maintaining health and vitality than collagen formation.
Silica is silicon dioxide and is GRAS listed by the FDA, meaning it's generally recognized as safe.
Human silicon levels decrease with age (see graph) because human digestive powers decrease with age, meaning that one is less able to extract silicon from food as one gets older. The truth is that silicon levels drop signifcantly by age 30 since this is the time that enzyme digestive production drops drastically in human beings. Very large amounts of digestive enzymes are required to extract silica from grains, bamboo, horsetail and other plant sources, and since those enzymes diminish as we age, silica is very poorly absorbed after the age of 30. That's when a highly absorbed product like Essential Silica becomes important to have in one's life.
Studies show that silica counteracts the effects of aluminum on the body and therefore may be important in supporting neurological health.
Silica, along with other trace minerals, is needed to strengthen bones and increase collagen production. Without Silica integrity of these tissues is not possible.
Cell-food Essential Silica Formula contains easy-to-absorb silica plus many other trace minerals required for healthy bones, joints, skin, hair, muscles and connective tissue. It can be added to any beverage.
Silica is an essential beauty mineral that helps support teeth, hair, and nails. It is also well known for its anti-aging, anti-wrinkle properties due to its ability to help form collagen and repair damaged or loose skin.
Supplementation with Silica can help form strong teeth and gums.
Finally, our Liquid Silica contains a good amount of antioxidizing and nourishing CellFood™.
Safety and Absorbability of Essential Silica Formula
Our silica source is very-finely ground mined silica that is then put into water solution with CellFood™ through our proprietary techniques. The type of silica in Essential Silica Formula assimilates far better than bamboo and hundreds of times better silica in horsetail. Studies have shown when fed a variety of silica products test animals consuming our type of silica had much stronger bones and better collagen formation.
Essential Silica Formula Ordering Form
Comparative Retail Price: $40.00
Our Price: $31.45
Essential Silica Formula
Supplement Facts

Serving Size: 15 drops
Servings per container: 80
Ingredient
Per Serving
Amount
% of Daily
Value
Silica
25 mg
*
Cellfood™ Proprietary Formula
125 mg
*
Deuterium Sulfate, Ionic Trace Mineral Blend, Trace Enzyme Blend, Trace Amino Acid Blend
*Daily Value not established.

How to Use
Take 15 drops in 1 to 8 ounces of water, juice or any other liquid, twice daily. May be used after strenuous activity to help with muscle repair. No refrigeration needed.
Videos and Audios about Essential Silica Formula
We disclaim any claims (if there are any) made in these videos or audios. They are for information, education, enlightenment and entertainment only.