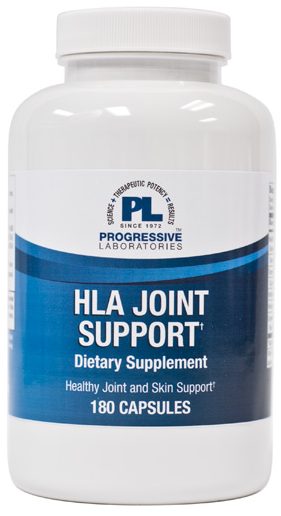 HLA Joint Support is Designed To Help Rebuild Joint Tissue
While most joint support products seek only to turn off inflammation in joints, HLA Joint Support endeavors primarily to rebuild overused or damaged joint tissues. It was designed by putting the greatest joint rebuilding and support ingredients (from around the world) into one product, IE, keratin, boswellia serrata, turmeric, collagen, hyaluronic acid, etc., all in one product. Many users have told us that this is the most powerful joint support product they have ever used. Please take a moment to learn more about the amazing ingredients in our product:
WokVel® Boswellia Serrata Extract - this Frankincense extract is is a clinically researched Boswellia serrata extract shown to transport keto-boswellic traits (KBA's) into the bloodstream to target key biomarkers associated with joint health, reducing them by up to 90% over placebo.
Turmeric Extract (root) - while many supplements utilize only Curcumin (an active ingredient in Turmeric), there are many beneficial compounds in Turmeric besides Curcmunin. This product contains those additional compounds.
Curcumin (a component of Turmeric) - numerous studies show Curcumin's capability in regard to joint stiffness reduction.
Hydrolyzed Collagen - this is the material from which connective tissue is made.
Hyaluronic Acid (HLA) - there is more HLA in connective tissue than anywhere else in the body. Along with Collagen, it is a major building block for rebuilding joint tisssue.
Cynatine FLX™ (New Zealand sheep wool keratin) - provides the essential bioactive high sulfur precursors that cells use to rebuild vital joint tissue, faster.
HLA Joint Support Brings Anti-Inflammation, Joint Repair Material and Joint Repair Stimulation Ingredients Together Into One Product
While many joint support products focus on one aspect of joint improvement, our product focuses on them all. This is the most effective way of dealing with any challenge... having a balanced, total approach, rather than just keying to one factor of a problem.
For instance, our soluble Keratin ingredient stimulates joints to incorporate Hyaluronic Acid and Collagen into the repairing of overused or damaged joint ligaments and cartilage. Without the Keratin ingredient, the building blocks would be left unused. And without the building blocks, the Keratin's potential would be unused. Likewise, reducing inflammation with Boswellia Serrata, Turmeric and Curcumin extracts allows immediate reduction in stiffness, while the repair work is taking place.
We are quite sure that no other product available today, will provide the complete healing of joint tissue that HLA Joint Support provides. And, additional benefits include healing of skin and hair, which will utilize the same building blocks as joints.
HLA Joint Support Capsules Ordering Form
Comparative Retail Price: $76.50
Our Price: $65.00
Quantity discounts at 3, 6 or 9 units.
HLA Joint Support Capsules
Nutrition Facts

Serving Size: 1 Capsules
Servings Per Bottle: 60
Ingredient
Amount Per Serving
%DV
WokVel® Boswellia Serrata Extract
300 mg
100%
Boswellic Acids (from WokVel®)
120 mg
100%
Turmeric Extract (root)
250 mg
100%
Curcumin (from turmeric extract)
238 mg
100%
Hydrolyzed Collagen
225 mg
*
Hyaluronic Acid (HLA)
100 mg
*
Cynatine FLX™ (New Zealand sheep wool keratin)
100 mg
*
*Daily Value not established.
Other Ingredients: rice flour, gelatin, silicon dioxide, vegetable lubricant.
Videos and Audios about HLA Joint Support
We disclaim any claims (if there are any) made in these videos or audios. They are for information, education, enlightenment and entertainment only.