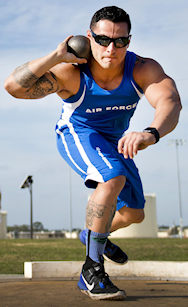 For Athletic Benefits
The recommended usage described below is for people wanting to increase muscle mass, increase strength, reduce adipose tissue body fat and shorten recuperation time. You may wish to review this L-Arginine documentation specifically for athletes.
Directions:
In order to achieve athletic benefits:
Dissolve two to three scoops of Cardio Care or Cardio Pro (providing 10 to 15 grams of elemental L-Arginine) into a glass of water (16 to 32 ounces)
Water can be warm or cold, depending on preference
Do not use juice or any kind of flavored water
Stir and then allow to sit for two minutes before drinking
Drink 20 minutes before intense exercise, on an empty stomach (no food for two hours previously and one hour afterwards)
Importance of Timing With Other Food/Drink:
Take 20 minutes before the peak of exercise/workout.
Ideally, no food, vitamins, drugs are to be consumed for two hours prior and one hour afterwards. If this recommendation is not followed, the benefits will not be fully obtained. The minimum time between food intake and Cardio Care or Cardio Pro intake must be at least 30 minutes. May be taken once or twice per day.
Benefits:
Enhances and stimulates muscle mass
Supports muscle growth
Aids in decreasing body fat
Helps maintain healthy blood sugar levels
Helps boost energy
Helps repair and improve endothelial cell functioning
Helps promote healthy sexual performance
Helps provide the building blocks necessary for the body to maintain its own healthy growth hormone levels
Helps produce Nitric-Oxide