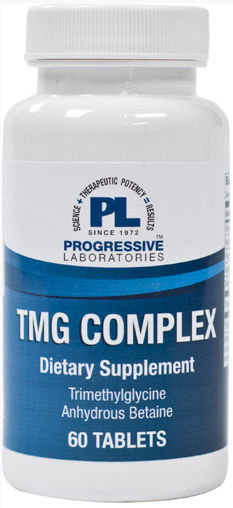 Do You Want To Stay Young and Healthy for as long as Possible?
TMG Complex will increase your methylation rates so that you can!!
Methylation does many good things. It's up there in importance with detoxification and maintaining low blood sugar, high oxygen and low levels of antioxidants in one's body.
One thing Methylation does is to ensure correct DNA replication during apoptosis and cellular renewal. The cellular renewal cycle is between 1 to 5 months for most human cells. Without the protection of methylation we would lose telomeres and DNA integrity at each replication and quickly degrade and die (in just a few years).
Methylation, also, protects against the dangerous homocysteine molecule that can build up in people's blood stream and cause cardiovascular diseaes. Methylation changes homocysteine molecules into methionine molecules. Methione molecules are beneficial amino acids that in turn become mood enhancing SAMe (S-adenosyl-L-methionine) molecules.
Beyond protecting us in the above ways, methylation enables numerous chemical reactions that are essential to life.
To live in a healthy, youthful body, therefore, for as long as possible, it is essential to keep the methylation rate at an optimally high level.
Unfortunately, the rate of methylation (how fast methylation occurs in our cells) diminishes with age, stress and inadequate nutrition.
By increasing the rate of methylation in one's body with TMG Complex or other methylation enhancing foods and supplements, one can significantly slow the rate of degeneration and aging in one's body.
A person's rate of methylation (high, medium or low) is basically synonymous with being young, middle-aged or old (regardless of chronological age). If there was any one single marker that best describes how fast you are growing old it is your rate of methylation. If you like feeling young and "perfect", you had best keep your methylation rate high. Our methylation product is a powerful, must have product for anyone interesting in staying young as long as possible.

In simplest terms, taking TMG Complex increases the number of repair and maintenance crews (methylation molecules) working inside your body to repair the damage of oxidative and other metabolic processes — repairing what has gone wrong as fast as possible. Methylation helps to process fats, improve neurological function, detoxify the liver, and is involved in nearly every chemical process in the body.
TMG Complex Ordering Form
Comparative Retail Price: $35.00.
Our Price: $29.50 - Out of Stock
Quantity discounts at 3, 6 or 9 units.
TMG Complex
Nutrition Facts

Serving Size: 2 Tablets
Servings Per Bottle: 60
Ingredient
Amount Per Serving
%DV
Vitamin B-6 (pyridoxine HCl)
37.5 mg
1,875%
Vitamin B-6 (pyridoxyl-5'-phosphate)
7.5 mg
375%
Folate (folic acid)
450 mcg mg
112%
Vitamin B-12
375 mcg
6,250%
Selenium (as seleno-L-methionine)
7.5 mcg
10%
Trimethylglycine (anhydrous betaine)
500 mg
*
Other Ingredients: calcium carbonate 90-A, croscarmellose sodium, microcel C, stearic acid, vegetable lubricant, microcrystalline cellulose, food glaze.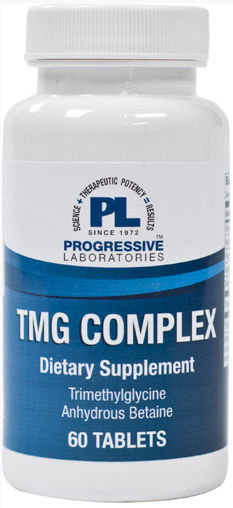 How to Use
Take one to four capsules per day based on weight.
One capsule for each 70 pounds of body weight
Example: a 140 pound person would take 2 capsules daily and a 210 pound person would take 3 capsules daily.
If taking more than one capsule per day, it's best to spread those out throughout the day.
Videos about TMG Complex
We disclaim any claims (if there are any) made in these videos. They are for information, education, enlightenment and entertainment only.