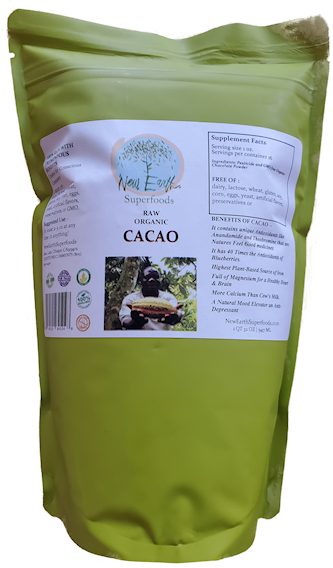 Cacao Powder - Food of the Gods
What Our Organic Cacao Powder Is:
Our Organic Raw Cacao powder is lyophilized (freeze-dried), freshly picked, fermented Organic powder of Cacao beans. Because of the fermentation process it undergoes, our Organic Cacao is free of Phytates (unlike non-fermented Cacao) and is simply the finest and healthiest Cacao on earth.
Why You Should Consume Our Cacao powder:
Our Organic Cacao powder is rich in antioxidants and nutrients that help protect your cells from free radical assaults that cause aging and cellular deterioration.
It is high in copper and other important minerals, vitamins, antioxidants, and phyotonutrients that work to improve health.
It also contains PEA (phenylethylamine) hormones that cause a general reduction of stress and increase feelings of well-being and attention to tasks.
Importantly and unlike other Cacao and chocolate products, the cacao beans used to make our Cacao powder have been fermented to remove phytic acid that would otherwise block mineral absorption both from cacao powder and from other foods in your stomach at the same time.
Finally, our Cacao powder tastes great in any beverage and doesn't increase blood sugar.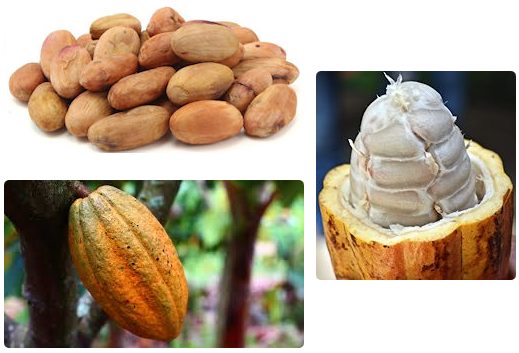 Our organic Cacao comes from cacao beans, taken from cacao pods inside the cacao fruit grown on cacao trees.
Cacao (pronounced "cu-COW") refers to the Theobroma Cacao, pod-like fruits, each containing 20–60 beans surrounded by a sticky, sweet-tart white gel. Each tree produces about 30 pods a year. Our Organic Cacao powder is made from these beans or seeds (after the sticky pulp is removed).
Our Cacao Is Not Chemically Processed
Normal cacao powder and chocolate that people are familiar with are chemically processed and roasted, which destroys a large amount of the antioxidants and flavanols (the VERY things that keep a person young and healthy). A recent study suggested that between 60% and 90% of the original antioxidants in cacao are lost through "common" cacao processing. Such processing was originally developed in the early 19th Century to reduce the bitterness, darken the color, and create a more mellow flavor to chocolate, but unfortunately, this processing also eliminates most of its goodness.
Most non-organic cocoa/chocolate is treated heavily with toxic pesticides and fumigation chemicals and may contain genetically modified (GMO) products. Our Organic Cacao undergoes no such pesticide treatment!
Organic Cacao Manufacturing Process and Dosing
One of the first steps that our cacao beans go through is fermentatiion to remove phytic acid that blocks mineral absorption.
Our subsequent powdering process is a non-destructive freeze-drying process that never exceeds 108 degrees Fahrenheit (42 degrees Celsius). It takes approximately 500 cacao beans to produce one pound of our Cacao powder. Therefore, one teaspoon is equivalent to about 5 Cacao beans in nutrition.
We recommend taking one to six teaspoons of Raw Organic Cacao Powder each day. Our recommended dosage would provide the nutrition of between five and fifty cacao beans.
You can add our Raw Organic Cacao Powder to water or any beverage. (Please note that it is better to add Cacao Powder to liquid with a temperature that is less than 120 degrees Fahrenheit (49 degrees Celsius). Otherwise, some enzymes and nutrients will be deactivated.)
Watch the videos below to learn more about Cacao, including how to open Cacao pods and make Chocolate. Note that our powdering method uses far less heat (never more than 108 degrees Fahrenheit) as we are far more interested in optimum nutrition than the authors of those videos, who are more interested in a delicious result.
Cacao Nutrition Highlights
Uncooked cacao has high levels of active flavonoids, which have been shown to boost heart health by reducing cholesterol levels, insulin resistance and blood pressure. Flavonoids are a kind of antioxidant which protects the body from aging and disease. Raw cacao has a whopping 95,000 ORAC value score per 100 grams — more than 20 times that of blueberries.
Unlike man-made supplements, cacao provides its nutrient chemicals — protein, calcium, carotene, thiamine, riboflavin, magnesium, sulfur, essential fatty acids in a natural, balanced, assimilable blend that enables all its naturally occurring nutrients to have incredible benefits throughout the body, such as lowered LDL cholesterol, improved heart function and reduced cancer risk.
Cacao also provides us with phenethylamine or PEA. PEA makes people feel wonderful. In fact, large doses of this natural chemical are released into the brain when we're attracted to someone. PEA also helps regarding natural pain and stress-relieving and helps stimulate the secretion of endorphins to help us stay alert and focused. PEA also helps in releasing the compound Anandamide, which produces uniquely euphoric feelings of relaxation and contentment.
Cacao also helps stimulate the release of serotonin and contains neurotransmitters.
Cacao also provides small amounts of the stimulants, caffeine and theobromine, to provide increased energy.
You Are What You Eat — Which is Why We Recommend Organic Cacao Powder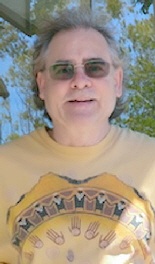 Rishi Ternes, owner of New Earth Super Foods, left the study of medicine in Germany, came to the U.S. and turned his life over to the pursuit of nutrient dense food and seeking to
understand the ability of food to transform health
. He believes that "we are what we eat" and that "food should be our medicine". Rishi owns a Super Food Cafe and Health Transformation Center in Arroyo Grande, California. He continues to search the world for foods that enable to the body to repair itself. As Rishi says, "the nutrients that your body needs are
in the foods you aren't eating
."
Rishi seeks out farmers and food suppliers that are progressive, meaning they are adding minerals and trace minerals to their soils, farming organically and harvesting their foods at the peak of ripeness. Rishi then ensures that those foods are juiced and freeze dried immediately before nutrient loss.
Food is the way of health not vitamins!
Cacao fits with the "first rule of health" which is that food should be our medicine. Cacao also fits with our second rule of health, which is that food engenders health, not vitamins. The United States has among the worst health statistics of all industrialized nations, yet the people of the United States consume more vitamins that the rest of the world combined. That means that you will eventually find, as so many others have already found, that your health will never really start to improve until you give up on vitamins and turn to food. It's time to turn to food!
Vitamins, IE nutrient isolates (often made in a laboratory), may look powerful and awesome on the label, but they don't work as well in the human body as one would hope because they lack the many needed co-factors. Food comes with many needed co-factors nutrients.
The lack of co-factors is the basic problem of vitamin supplements. Without those co-factors, they're NOT as useful to our cells. For instance, Vitamin C is not just ascorbic acid but rather it is: ascorbic acid and numerous co-factors that work in the cells like catalysts or tag teams to make chemical reactions occur. The many co-factors are present in foods, but are not in vitamin isolates. The result, therefore, of taking vitamins is that the body has to scavenge body tissues to obtain the needed co-factors, or wait until they are available or the body may simply discard the nutrients for which co-factors are not available. This is extra work and/or a waste of nutrients, and therefore, vitamin isolates, do far less to improve health than does food.
Cacao Powder Ordering Form
Comparative Retail Price: $20 per half-pound.
Our Price: $16 per Pound
Raw Organic Cacao Powder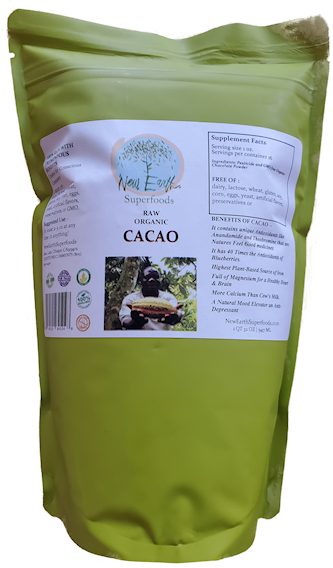 How to Use
Take one to six teaspoons at a time. May be consumed several times per day.
Videos about Cacao
We disclaim any claims (if there are any) made in these videos. They are for information, education, enlightenment and entertainment only.