96% of North Americans are iodine deficient and more than half are seriously deficient — with numerous subtle and not-so-subtle consequences to health.
Magnascent

Iodine™

Key Functions

Essential for Energy Production

Essential for Hormone Signaling

Essential for Membrane Transport

Essential for Detoxing Halogens
Iodine is perhaps the most important supplement a modern person can take!
Supplementation is needed to remedy the health-robbing effect of modern, iodine-depleted soils, and combat the pervasive presence of halides in our modern environment!
Iodine deficiency is linked to toxicity, obesity, cognitive impairment, heart disease, psychiatric disorders, and various forms of cancer.
For men, iodine deficiency has been linked to prostate cancer, and for women, iodine deficiency has been linked to endometriosis, fibrocystic breast disease and breast cancer.
Iodine acts as a gatekeeper to cells, permitting entrance to nutrients and allowing toxins to go out.
For both men and women, Iodine deficiency has been linked to unhealthy and graying hair.
What Exactly Does Magnascent Iodine Do?
Iodine is essential to thyroid hormones that regulate metabolism (conversion of food to energy). Low energy from impaired thyroid function is often just a simple matter of Iodine deficiency that could be totally remedied with iodine supplementation.
Iodine is utilized by every hormone receptor in the body. Thus, the absence of sufficient Iodine causes a hormonal dysfunction that can be seen with practically every hormone in the human body.
If that weren't enough, Iodine helps regulate the movement of nutrients into cells and the expulsion of toxins out of cells. So, to ensure that your body doesn't retain toxins in its cells and tissues and to ensure that your cells absorb more of the nutrients you eat, iodine supplementation is your first priority.
Due to our unique processing, Magnascent Iodine exists in a state of an increased negative charge that allows it to "push" other halides out of any places in which they have bound themselves, and replace them, thus over time ridding the body of toxic bromine, fluorine. Other iodine products have no way of doing this.
More About Potential Consequences of Iodine Deficiency
All of the following health challenges are linked to iodine deficiency:
Decreased childhood survival rate (in fact, studies have shown that neonatal mortality can be decreased by up to 50% when Iodine deficiency is rectified).
Cretinism ( very severe brain damage occurring in very early life)
Mental impairments, reduced intellectual ability
Goiter
Infertility
Breast Cancer
Prostate Cancer
Endometriosis
Ovarian Cancer
Sudden infant death syndrome (SIDS)
Multiple sclerosis
Other myelin disorders
Our Iodine University
Click on the above tabs/links to learn more about Magnascent Iodine™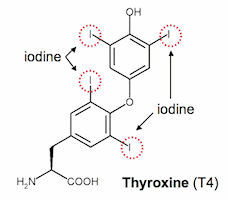 A major use of Iodine in the human body is in making Thyroxine (T4), the metabolic hormone that instructs cellular mitochondria to convert food to energy. Energy production is one of the most important aspects to human health, productivity and happiness. Thyroxine is produced in a very complex way.
When the blood's thyroxine level is low, the brain's hypothalamus (the gland that is the energy super-brain orchestrating the body's complex energy functions) produces a thyrotropin-releasing hormone.
Thyrotropin-releasing hormone stimulates the pituitary gland to produce thyrotropin - thyrotropin is a thyroid-stimulating hormone (TSH) that excites the thyroid gland to produce thyroxine (T4).
When the blood's thyroxine level is high, the hypothalamus releases a hormone that inhibits TSH production.
Without adequate amounts of Iodine in the body, this complex procedure fails at the point of making thyroxine. That means that low iodine levels could give rise to fat gain and lower metabolism - as a result of not enough thyroxine being made in the body to correctly metabolism.
The body also needs Iodine for many other processes.
Iodine Protects Against Halines, Heavy Metals, Chemicals, Toxins & Radiation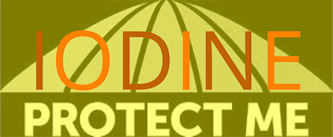 Iodine is very important to protect against chlorine, bromine and fluorine interference with cell membrane functions, which interfere with hormone release, nutrient uptake and toxin removal. If your water is fluoridated, you had better keep your iodine levels high. If you eat bakery goods (common source of bromine), you had better keep your iodine intake high. Otherwise, these halogens will take over in iodine receptors, blocking hormone and nutrient transport and trapping toxins in cells.
Radiation quickly damages the thyroid. With the amount of increased radiation in the environment (from Fukashima, etc.), the threat of thyroid cancer is one of the fastest growing cancer threats today (especially in children). Nascent iodine can help protect the thyroid by competing with radioactive iodine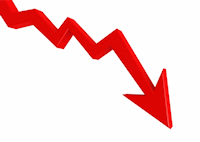 Soil levels of Iodine have dropped by 95 percent in the last 100 years and by 50% in the last 30 years. Today, most of the world's soils and crops are deficient in Iodine. It is estimated that 74% of the world's population are now significantly deficient in Iodine, which is at least partly responsible for the current epidemic of overweight issues and tiredness.
People with the following diets have the most risk for Iodine deficiency:
Diets that do not regularly include iodized salt (iodized salt used to be most people's only consistent iodine source, but today many people don't even use iodized salt and are left without a significant iodine source)
Diets without ocean fish or sea vegetables (this is second most prevalent source of iodine after iodized salt)
Diets high in the consumption of bakery products (which contain bromine that prevents uptake of iodine)
The Correct Way to Supplement With Magnascent Iodine
The correct procedure for using Magnascent Iodine is as follows: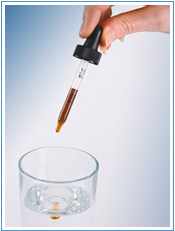 Put one or two ounces of water in a glass,
using the dropper provided — drop the desired number of drops into the water.
Drink the resulting mixture within a few minutes.
The mixture becomes activated when the iodine is dropped into the water and is active (usable instantly) for the next few hours inside the human body.
Our iodine is best taken mixed in water only (not juice or other liquids) and taken on an empty stomach.
If taken with food in the stomach, the Iodine will not be lost, but it will combine with other food and stop being active (available for instant use) by cells. But, will become available within a few days.
Iodine Supplementation Schedule
Start with 1 to 3 drops daily. Don't be in a hurry to increase your iodine dosing. Iodine can dramatically change how cells intake nutrients and expel toxins, so a cleansing crisis can be the result of increasing Iodine too quickly.
Again, the reasons for going slow include that Iodine helps cell membranes to have an increased ability to expel toxins from the cell into the bloodstream, and intake nutrients and respond to hormone messengers. If you increase your dosing of Magnascent Iodine abruptly, you may unleash enough exiting toxins to make you grumpy and uncomfortable. Also, iodine supplementation puts your cellular processes into high gear... and the result of that may be being awake in the middle of the night. So, go slow!!!
Three to five drops a day is sufficient for Iodine maintenance because most people use up between 1 to 1.5 mg of Iodine each day. Each drop of our 2% Magnascent Iodine contains .35 mg of Iodine.
Going from an iodine deficient state (which is the case for most people) to a state of having optimal levels of iodine in the body requires much more iodine to be consumed. Also, if one body contains bromine and fluorine, even more Iodine needs to be consumed in order for the Fluorine and Bromine to be replaced by the Iodine and the Fluorine and Bromine to be expelled.
Maximum doses (when one is extremely deficient in Iodine) can (and often should) be as high as 70 drops per day in divided doses (3 doses of 30 drops).
How Much Iodine Does is Best to Take Each Day and For How Long?
If you would like to be somewhat scientific in determining an Iodine supplementation goal, the following is a reasonable guide (just follow the steps):
First determine your Iodine saturation goal for your body. That number will be between 2,000 mg and 3,000 mg total Iodine storage in the body. Multiply your body weight in pounds by 14. So, for a person who weighs 150 pounds, the total desired amount is 2,100 mg.
Next, determine your current saturation level with an Iodine Patch Test (this isn't as scientific as an actual urine excretion measurement, so if you can afford to do that medical test with your doctor, you will have a more accurate measurement). If the Iodine stain (patch) takes 8 hours to disappear, your saturation is calculated by dividing those hours by 48, i.e. 8/48 = 17 percent. That means you would be 83 percent deficient in Iodine. So, now multiply .83 * 2,100 (our example goal). The result is 1,743 mg. That's how much Iodine needs to be added to the body in this example. (If you have the medical test done, you will be getting a similar percentage deficiency.)
Next, keep in mind that your body loses about 1 mg per day of Iodine in the normal course of living. So, if you want to bring your Iodine storage level (or saturation) up to 100% in twelve months time, you will need to add 365 to 1,743 (=2,108). The 365 is to replace the 1 mg loss per day during those twelve months.
Next convert milligrams to drops and divide by number of days. There are .35 mg of Iodine in each drop. So, divide 2,108 by .35 and you will need to take 6,692 drops over that twelve month period, which is 18 drops per day... so you could take 5 drops four times a day, or 9 drops twice a day.
The above does not take into account any Bromine or Fluorine in the body which will drastically increase one's need for Iodine (to also flush out the Bromine and Fluorine). Many people simply multiply the dosage by two to compensate for the probability that Bromine and Fluorine are in the body. Thus 18 drops a day would become 36 drops a day. Similarly, maintenance doses for someone using fluoridated water and toothpaste with fluoride would be doubled.
Despite the above, always start with 1 drop a day and then gradually add a drop per day until reaching the "planned" for number of drops daily.
If you start detoxifying too fast (headache or body ache) slow down until the ache goes away.
Only increase at a pace at which you do not experience discomfort.
More About Why You Should Start with Low Doses of Magnascent Iodine
Many people wonder why such a low supplementation dosage to start with. The reason is your comfort. It's kind of the same reasoning you would use to not start running 10 miles your first day of exercise. That would give you very sore muscles (i.e. you would experience discomfort). Similarly, we suggest that you don't take a large amount of iodine the first few weeks... since that might cause a lot of toxins to release and make you uncomfortable. And always, keep in mind that our recommendations are for a general population of people. You are unique, and, if you have any doubts about doing this, talk to your doctor.
Overdosing on Magnascent Iodine?
Everyone is unique. So, even though, iodine is required to live and even though most people are deficient, the only way to be absolutely sure that you aren't ingesting more iodine than your body needs is to be tested by a doctor who is knowledgeable in iodine issues. In general, however, go slow, stay within reasonable amounts as suggested here (1 to 3 drops per day maximum long term dosage). Replenishing dosages, of course, can be higher. Please keep in mind that Dr. Brownstein, who has extensively researched Iodine in regard to human health recommends 50 mg to 60 mg of standard Iodine supplements daily for a year to correct Iodine deficiency.
Divided Doses of Magnascent Iodine Are Best
To the extent possible with your daily schedule, for efficient use of Magnascent Iodine, we recommend that you divide your dosage of Iodine into several (two to five) doses per day, rather than just one large dose. This is because the body uses it for a period of two to three hours before it loses the nascent state; therefore, dividing up the amount gives it a longer time to be active in the body.
Magnascent Iodine Is A Great Mouthwash
Please note that many people find it useful to swish the solution around in the mouth before swallowing to because of its natural antiseptic properties (helps prevent tooth decay and bad breath).
We recommend not taking Magnascent Iodine just before going to bed, as Magnascent Iodine is totally active and will accelerate many processes, which may keep you awake.
Take Magnascent Iodine in Plain Water
Mixing the product in juice or taking with other liquids will cause the Iodine to lose its nascent (active) state since it will chemically binds with other things. This will make Magnascent Iodine become an ordinary Iodine (which is good), instead of active (which is the best).
Biochemically speaking, Magnascent Iodine is Iodine where the Iodine molecule has the diatomic bond broken and has a high amount of electromagnetic energy associated with it. It is highly bio-available. During the two to three hour active time (within the human body, diluted in water and consumed) the nascent atom has the ability to directly be utilized by the body without conversion until losing this nascent state over a 2-3 hour time span. During this time span, the body recognizes this Iodine atom as exactly the same atom that the thyroid produces from other forms of Iodine in order to make the T3 and T4 hormones.
Chief Characteristics of Magnascent Iodine
Magnascent Iodine is a nascent form of Iodine (non-ionic, non-molecular) — the only consumable Iodine with a patented status.
Being in a nascent form means that it is in the form of an atom, and not a molecule or salt compound. Nascent iodine has a major advantage over nutritional, elemental or other forms of iodine such as Lugol's solution.
This advantage is in regard to the physical phenomenon of diffusion.
A vast majority of the body's iodine is stored in the thyroid, in iodide form (the thyroid is built to trap iodide) and, as such, the iodide ion has a steep gradient to overcome for diffusion to occur.
While the body is well designed to fight this gradient, the simple fact is that nascent iodine is not affected by it.
Thus, nascent iodine diffuses readily and easily into the tissues, including the thyroid without input of additional energy or mechanisms by the body to do so. This increases the speed with which nascent iodine acts within the body.
Statements from a an Article Entitled, "Iodine Deficiency An Under-Recognized Epidemic", By David Brownstein, MD
The information from Dr. Brownstein's article is for information only... in the interest of education. No health claims are to be construed.
Dr. Brownstein states:
Iodine has consistently provided the most satisfying clinical results as compared to any other nutrient.
To date, my partners and I have tested nearly 5,000 patients for Iodine levels. Our results show that more than 96 percent of patients tested have low Iodine levels with the vast majority being severely Iodine deficient. I believe Iodine deficiency is occurring at an epidemic rate across the United States. The consequences of Iodine deficiency are severe:
Lowered IQ
Attention deficit hyperactivity disorder (ADHD)
Infertility
Thyroid problems
Cancer of the breast, prostate, ovaries, thyroid and uterus
Unfortunately, a lot of misinformation exists about Iodine. People are afraid to use Iodine because of unsubstantiated rumors about this nutrient...
Iodine is not only necessary for the production of thyroid hormone, it is also responsible for the production of all of the other hormones of the body. Adequate Iodine levels are necessary for proper immune system function. Iodine contains potent antibacterial, antiparasitic, antiviral and anticancer properties
Iodine is also effective for treating fibrocystic breasts and ovarian cysts. Table 1 lists some of the many benefits of Iodine and some of the conditions that would benefit from adequate Iodine supplementation.
Approximately 1.5 billion people, about one-third of the earth's population, live in an area of Iodine deficiency as defined by the World Health Organization. Iodine deficiency disorder can result in mental retardation, goiter, increased child and infant mortality, infertility, and socioeconomic decline.1 Iodine deficiency disorder is the most common preventable form of mental retardation known.
Iodine is a relatively rare element, ranking 62nd in abundance of the elements of the earth. Iodine is primarily found in seawater in very small quantities and solid rocks (usually near the ocean) that form when seawater evaporates. Iodine can also be found in sea organisms, such as seaweed. In fact, seaweed is one of the most abundant sources of Iodine because seaweed has the ability to concentrate a large amount of Iodine from the ocean water.
Iodine is not very abundant in the earth's crust.2 It is estimated to be about 0.3-0.5 parts per million. In fact, it is in the bottom third of the elements in terms of abundance.2
If the soil has adequate Iodine levels, the crops grown on that soil will contain adequate Iodine levels. Conversely, deficient Iodine levels will be found in crops grown on Iodine-deficient soil.
There are naturally occurring non-radioactive and radioactive forms of Iodine. Radioactive Iodine can be used in medicine to diagnose and treat certain illnesses, particularly illnesses of the thyroid gland.
Commercially available non-radioactive Iodine primarily comes from several sources: Chilean Saltpeter, seaweed, and brine water in oil wells. The action of the waves from the ocean can make Iodine gas. Once airborne, Iodine can combine with water or air and enter the soil. Non-radioactive Iodine can enter our food system in a variety of ways. First, plants can take up Iodine from the soil. Second, airborne Iodine can land on fresh water supplies and, finally, airborne Iodine can land on the ground, combine with salt, and become iodized salt.
Radioactive Iodine can enter the air from reactions in nuclear power plants or explosions of nuclear materials. Radioactive Iodine has been associated with certain types of cancer including thyroid cancer and certain blood cancers. Children are more susceptible to radioactive Iodine since they have smaller thyroid glands, and they will receive a proportionately larger radioactive dose than an adult when they are exposed to radioactive Iodine. Radioactive Iodine damage can be prevented by the ingestion of non-radioactive inorganic Iodine.
TABLE 1. Therapeutic Actions of Iodine and Conditions That Can Benefit From This Crucial Nutrient
Therapeutic Actions
Antibacterial
Anticancer
Antiparasitic
Antiviral
Elevates pH
Mucolytic Agent
Other Conditions That Are Helped With Iodine
ADD/ADHD
Atherosclerosis
Breast Diseases
Dupuytren's Contracture
Excess Mucous Production
Fatigue
Fibrocystic Breasts
Goiter
Hemorrhoids
Headaches and Migraine Headaches
Hypertension
Infections
Keloids
Liver Diseases
Nephrotic Syndrome
Ovarian Disease
Parotid Duct Stones
Peyronie's
Prostate Disorders
Sebaceous Cysts
Thyroid Disorders
Vaginal Infections
How Much Iodine Do You Need?
Now that you can see the body's needs for Iodine and what happens when Iodine is deficient, the next logical question is, "How much Iodine do I need to take?"
The best way to ascertain how much Iodine you need to take is to figure out the body's Iodine status. Iodine levels can be checked in the blood, serum or urine. The most accepted test is the urinary test. I believe the best test to measure Iodine levels is the Iodine loading test.
Dr. Guy Abraham, developed the Iodine loading test... it is done by ingesting 50 mg of Iodine and collecting 24 hours of urine. By measuring the amount of Iodine excreted in the urine, you can ascertain the Iodine status of the body. Research has shown that Iodine sufficient people have approximately a 90 percent excretion. Therefore, if they ingested 50 mg of Iodine in 24 hours they will excrete approximately 45 mg and retain 5 mg. The more lack of Iodine in the body, generally the lower the excretion rate. In essence, if one is very ill, their body will be calling for more Iodine and they will excrete less during the loading test. In this case, they will retain a large portion of the loading test and their excretion rate will be lower than 90 percent.
Having an Iodine loading test performed can help guide you in the proper dosing of Iodine. My experience has shown that most adults will do well taking Iodine in the range of 25-50 mg/day. Children need lower doses and can be dosed appropriately based on their size. My experience has shown that a healthy individual taking 50 mg of Iodine/day will achieve Iodine sufficiency in approximately 6 months.
However, 50 mg/day of Iodine in an individual ill with a serious illness such as cancer or an autoimmune disorder may be insufficient to meet their needs. My clinical and laboratory experience has shown that ill individuals generally need more Iodine as compared to healthy individuals. At 25-50 mg/day of Iodine, it may take years for an ill individual to become Iodine sufficient... the best results are found by using Iodine as part of a comprehensive holistic regimen that includes balancing vitamins, minerals, and hormones.
Can you Get Too Much Iodine?
Yes, too much Iodine could be a problem. But, this is rare, resulting from doses greater than 1 gram/day). Such overdosing has been associated with hyperthyroid symptoms. (Please note: To reach this over dosing level you would have to drink a bottle a day of Magnascent Iodine — a huge amount.)
Final Thoughts
There is so much misinformation about Iodine. It is important for you, the reader, to do your own research and come up with your own conclusions about Iodine. Once you understand the importance of this vital element, you will understand why it is crucial to ensure adequate Iodine levels in you and your family.
Iodine deficiency is occurring at epidemic rates. I have no doubt that this deficiency is responsible (at least in-part) for the epidemic of cancers of the breast and prostate as well as thyroid disorders. My clinical experience has clearly shown that it is impossible to treat these disorders as well as other chronic illnesses such as autoimmune diseases without ensuring adequate Iodine intake.
References
Manner, M.G., et al. Salt Iodization for the Elimination of Iodine Deficiency. International Council for the Control of Iodine Deficiency Disorders. 1995.
Modern Nutrition in Health and Disease, 9th Edition. Williams and Wilkins, 1999.
Adrasi, E. Iodine concentration in different human brain parts. Analytical and Bioanalytical chemistry. November 13, 2003.
Magnascent Iodine is a unique, atomic form of Iodine that is rapidly absorbed and used by the body when taken as a nutritional supplement. It is associated with a wide range of benefits, including:
Supporting thyroid function and regulating metabolism
Boosting energy levels (when Iodine is deficient)
Supporting and maintaining detoxification systems and processes
Supporting immune system function
Fighting infections (natural antiseptic)
And many other healthy benefits
Magnascent Iodine™ 2 Percent Liquid - Ordering Form
Comparative Retail Price: $39.95
Our Price: $33.00
Magnascent Iodine™
Supplement Facts

Serving Size: 1 drop
Servings Per Bottle: 1,500
Ingredients
Amount Per Serving
%DV Serving
Iodine
350 mcg
233%
Other Ingredients: Alcohol

How to Use
Put desired number of Iodine drops in an ounce or two of water and drink.
Maintenance dosing is 3 to 5 drops one or more times daily
When first beginning to supplement with Magnascent Iodine, start with 1 drop only.
Then increase by 1 drop each new day until reaching your desired dosing-level
Do not exceed 35 drops at a time, nor more than 105 drops daily.
We recommend increasing mineral and salt intake when boosting Iodine intake.
Videos and Audios about Magnascent Iodine
We disclaim any claims (if there are any) made in these videos or audios. They are for information, education, enlightenment and entertainment only.